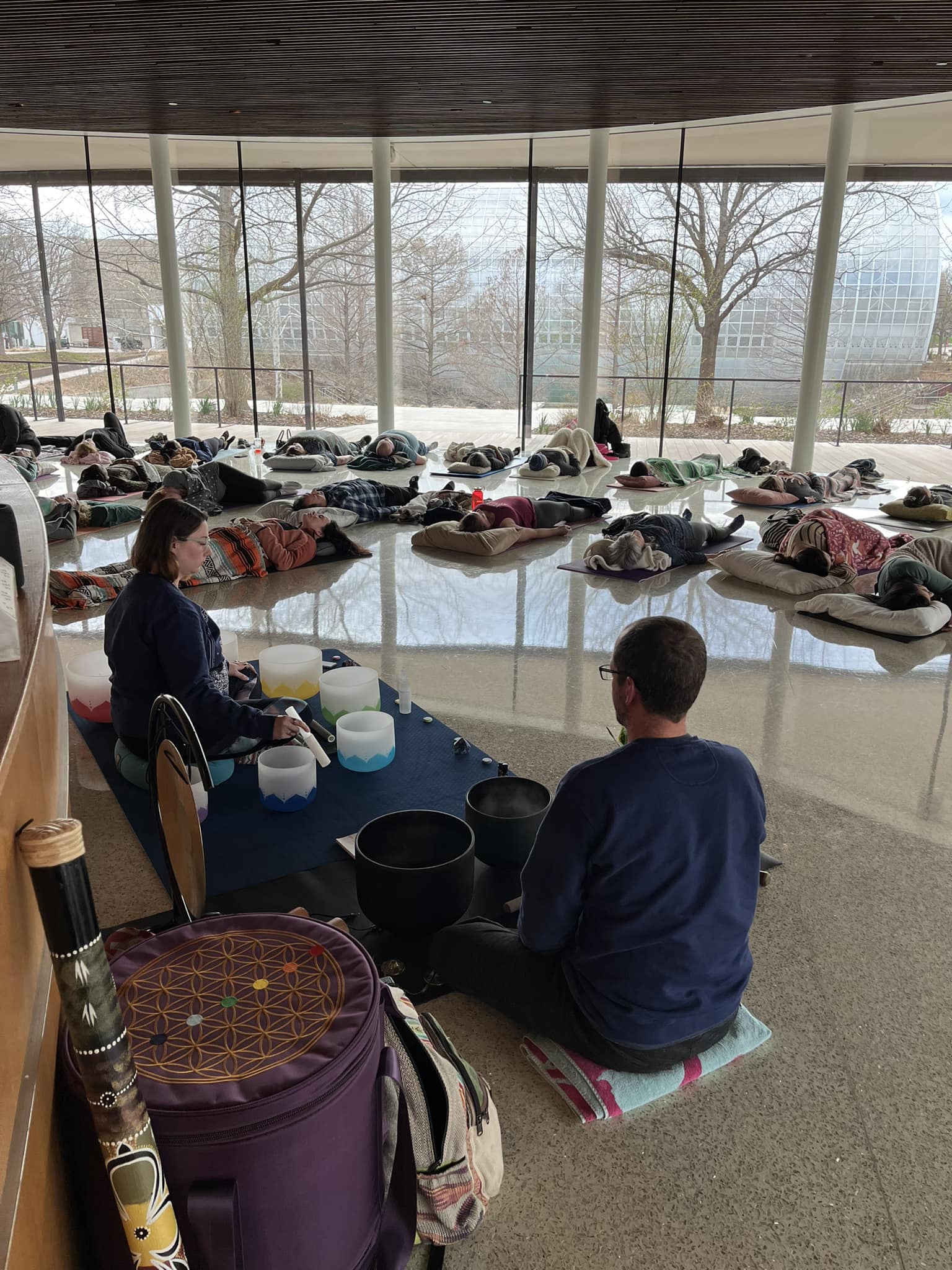 Winter Solstice Sound Bath
Winter Solstice Sound Bath
Thursday, December 21, 6-7pm
Park House Events Center
FREE
Join wellness practitioners Anna and Mark for a relaxing sound bath and meditation to celebrate the Winter Solstice! Take time to reflect on the passing fall season and set intentions for this upcoming winter. A sound bath is a deeply-immersive, full-body listening experience that intentionally uses sound with sound bowls and other instruments to invite gentle yet powerful therapeutic and restorative processes to nurture your mind and body.
We will be doing this with each equinox and solstice!
Please bring a blanket, pillow and yoga mat for optimal comfort along with comfortable clothing. This event is FREE and open to the public. Class size is limited to 50 people. First-come, first-serve. Please arrive no later than 6 pm so we can provide a distraction-free environment for participants!