Myriad in Motion: FREE Yoga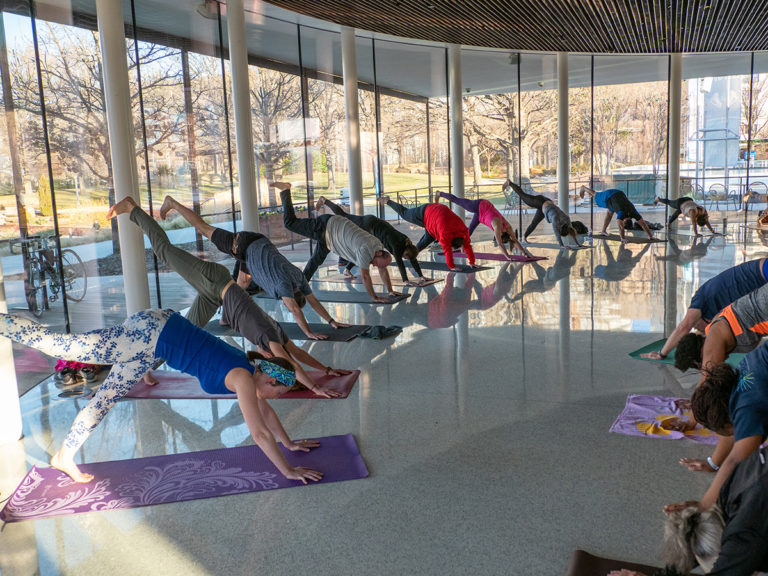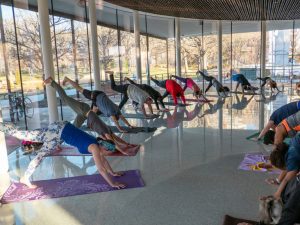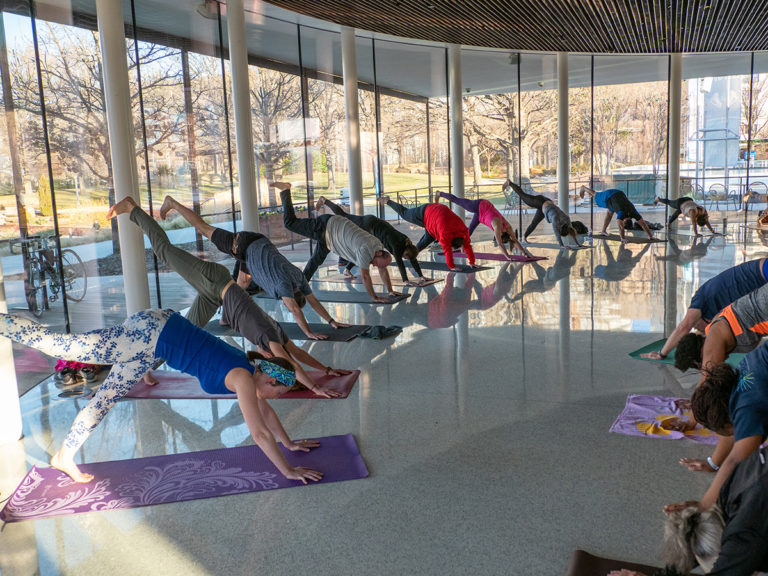 Myriad in Motion: FREE Yoga
NOTE: Classes move to the Park House this week – both Tuesday, 6pm & Saturday, 9am, March 28 & April 1.
FREE YOGA in the Gardens
Tuesdays, 6pm & Saturdays, 9am
Ready to find your inner peace and relaxation? Come join us at the Myriad Botanical Gardens for our twice-weekly yoga classes, running Tuesdays at 6 pm & Saturdays at 9 am. All levels of experience are welcome! Bring a mat and water bottle – we'll provide everything else you need on the journey to calmness. During winter months we meet in the Water Terrace Room; when it warms up outside, class moves outdoors onto Devon Lawn (but don't worry – Yogi-Mail will send an alert within 24 hours if there's any changes! Signup here.). Join us as take your next step towards finding balance through mindful movement.